Our Community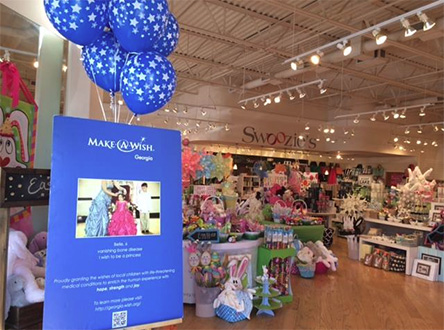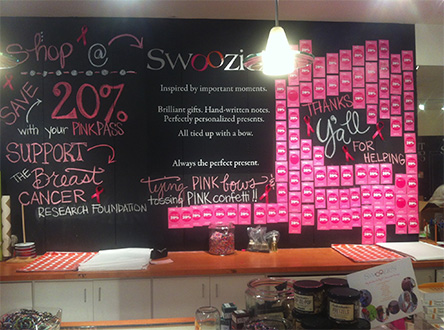 Here at Swoozie's, we are deeply committed to giving back to our communities, and we take great pride in our partnerships with many local and national charities. One of the pillars on which Swoozie's was founded is Community. Helping to build a strong community where we live and work, and always giving back to that community have been fundamental principles upheld by our founders since Swoozie's beginnings and are instilled in every employee to this day.
We support causes near and dear to our hearts on both the local and national level. Everyone in the organization from whether in our corporate headquarters or our local stores is encouraged to participate in the development of our community programs. We organize several annual events in-store and online that have become popular with both shoppers, and employees. And being able to give back is gratifying for each and every one of us.
We strive to reach a national audience online while maintaining a neighborhood feel in our stores. Creating opportunities to engage with our local community, to meet shoppers in person, and to bridge the gap between designer and end-user is at the top of our priority list! That's why in-store events such as our bi-annual bridal showcase, book signings, and Shop for the Soul events are so important. We hope to see each and every one of you at a local event real soon!